Business Process Management
Client engagement and satisfaction are crucial in defining the success of a business relationship. We are a team of passionate professionals who strive to make your business processes more efficient and effective. With our BPM solutions, we help organizations manage their business functions through robust, sustainable, and scalable processes.
Our blend of experience, expertise, technology, and service orientation ensures that you get the outcomes that you look for when you choose Nexdigm as your delivery partner for managed services.
Our client-centric partnering approach ensures continual improvement with the flexibility to scale up or down based on dynamic business requirements.
Market Segmentation
Because one size cannot fit all, we provide customized solutions that meet your specific business objectives. Your non-core activities are Nexdigm's BPM core business. We make sure that your processes keep pace with, and facilitate, business growth.
Large companies benefit by achieving volume efficiencies, by reducing cost per transaction, and by incorporating technology solutions.
Small- and Mid-sized companies benefit by Nexdigm's ability to leverage cost advantages, manage staffing challenges, and enable change management.
Our BPM services enable businesses to evolve, achieve maturity, become more productive, and drive better customer satisfaction.
Ethics and Values
Many may do what we do, but few do it the way we do!
Your one-stop solution partner
With extensive experience supporting a diverse client portfolio with bespoke BPM solutions, we have demonstrated the capabilities needed to make outsourcing a key enabler for performance improvement.
The non-core activities of your business form our core, and we ensure their consistent efficiency and effectiveness.

&nbsp&nbsp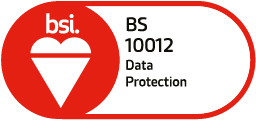 &nbsp&nbsp