Profile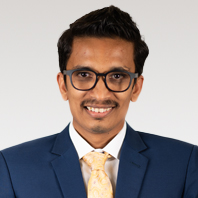 Mayank Lakhani
Senior Managing Director – Assurance Advisory, Indirect Tax, and GCC Region
Board Member – Nexdigm Consulting Limited (UAE)
With over two decades of experience, Mayank leads the Assurance Advisory and Indirect Tax verticals at Nexdigm. He also spearheads Nexdigm's growth in the GCC Region.
Mayank is responsible for imbibing operational excellence across verticals. He is adept at understanding the challenges of multinationals and providing advice that addresses the strategic needs of clients. He builds lasting relationships and works alongside senior members of multinational organizations to create and deliver value-based solutions that contribute to both the top and bottom line.
Before joining Nexdigm, Mayank led various advisory projects at Deloitte, including assignments related to Process Consulting, Internal Audits, Investigations, Project Management, Operations Transformation, Business Support Services, Private Client Advisory, etc. across diverse sectors.
Mayank believes in an agile and solution-oriented model of business, thereby adopting change as an everyday strategy. His attitude towards progress is solution-centric, and he believes in cohesively integrating service deliveries across different verticals for client success. He dedicates his commercial acumen to client benefit and, over the years, has developed and sustained relationships with global organizations.
An inclusive leader, Mayank enables budding leaders to develop solutions that address the needs of a dynamic market environment. He encourages innovation in service delivery by embedding technology and exploring alternatives that may otherwise seem improbable.
Mayank is a qualified Chartered Accountant and Information System Auditor. He also holds a Bachelor's degree in Commerce from Kelkar College (India).
Mayank enjoys playing squash and watching movies in his free time.