Profile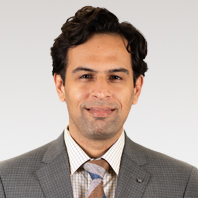 Manik Abbott
Director – Strategic Initiatives Management (Greenfield, Market Research, and Special Projects)
With over a decade of experience in Project Management, Manik supports clients with Market Research, Greenfield/Brownfield setups, Mergers & Acquisitions, Restructuring, Post-merger Integration, and Change Management.
Manik's expertise includes Business Modeling and Set-ups, Location Planning, Land Scouting and Allotment, Incentives Advisory and Implementation, Registrations, as well as Vendor Selection and Management. He has served clients across Automotive, ITeS, Healthcare, Real Estate, Food, Packaging, Textiles, and Electronics. Manik is responsible for growing the North Indian market for Nexdigm's services and focuses on engaging with stakeholders in the region.
Manik has prior managerial experience in the Cost-Plus Audit Department of DLF Limited, a major Indian Real Estate developer. At DLF, he helped the company build its own internal audit team to review different residential and commercial projects.
Manik believes that the approach must always be tailored to the situation. He looks at every assignment first from the lens of the client and then considers the key impact areas. Manik spearheaded one of Nexdigm's most complex Greenfield assignments which was selected as the 'Advisory Project of the Year' by the International Accounting Bulletin in 2017.
Manik regularly expresses his opinions and views through his contribution to Nexdigm's thought leadership in the form of articles, newsletters, and publications. He regularly participates in webinars and is a regular speaker on topics pertaining to Foreign Direct Investment and Business Establishment.
Manik is a qualified Chartered Accountant and holds a Bachelor's degree in Commerce from Delhi University (India).
Manik loves to travel and enjoys playing Cricket whenever in his spare time.