Profile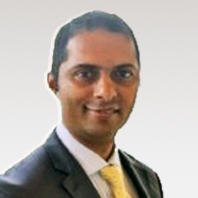 Darius Thomas
Deputy Managing Director – Business Process Management and Entity Set-Up & Management / Senior Executive Director – Nexdigm
With over two decades of experience, Darius leads the Business Process Management (BPM) and Entity Set-Up & Management (ESM) practices at Nexdigm. He plays a pivotal role in creating the right ecosystem to facilitating clients' long-term growth. He works closely with the Sales and Marketing functions to conceptualize, build and take integrated solutions to our clients in various geographies.
Darius focuses on building service capabilities and enhancing innovation by integrating processes, knowledge of business functions, and technology to improve customer experience. He has expertise in driving value through risk assessments, process efficiency enhancements, analytics, visualization, and operating model redesign. Darius also has considerable experience in the domain of Contract Management utilizing technology to improve operational efficiency for large companies.
Darius has achieved considerable cost and efficiency impact for clients in specialized process-driven, high-precision projects with organizations such as Cognizant, eClerx Services, and Selectica Inc. In his last role, he led a team of over 700 associates, working across a multi-million dollar client portfolio.
Darius holds an Electrical Engineering degree from Government College of Engineering - Pune (India) and a Master's in Business Administration from the Indian School of Business - Hyderabad.
On a personal front, Darius enjoys traveling and going for long drives in the countryside with his family.