Profile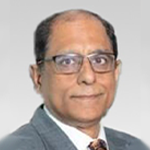 Dr Munish Sabharwal
Managing Director –Transaction & Pre-Investment Advisory, Market Research & Greenfield, and Administration
With over three decades of experience in Management and Investment Banking, Munish leads the Transaction & Pre-Investment Advisory, Market Research & Greenfield, and Administration verticals at Nexdigm.
Munish has extensive experience in leadership roles with the likes of the organizations as JM Morgan Stanley, IDBI Capital, and Bennett Coleman. He has a wealth of knowledge across M&A, Investment Banking, Transaction Support, Restructuring, Valuations, and Project Management. He has successfully led the investment banking arm of IDBI Capital where he developed divisions related to corporate finance and restructuring. At Bennett Coleman, Munish led the M&A team focusing on leading acquisitions, disinvestments, and strategic tie-ups. He was also responsible for creating online governance protocols to meet the changing compliance landscape.
Munish regularly contributes to industry thought leadership and has been credited with publishing research papers. Alongside his ability to create robust plans and his meticulous execution, Munish imbibes a hands-on approach which enables him to spearhead complex projects seamlessly. He strongly believes in cross-functional collaboration by leading diverse teams with agility.
Munish comes with a PhD in Alternative Medicine (University of Florida); an MBA with specializations in Finance & Marketing from Symbiosis Institute of Business Management (Pune); and a Bachelor's degree with Honors in Commerce from Delhi University (India). He has completed several executive level courses, namely: Strategic Management from Indian School of Business, Hyderabad (India); Corporate Leadership Program from Isha Coimbatore (India); certification in Psycho Neurobics; and the Masterclass for Directors from the Institute of Directors, Delhi (India).
In his free time, Munish enjoys reading, travel, photography, and contributes passionately to charitable causes.