Global
The increasingly globalized business environment and parallel technology developments have brought about a stark change in the way that businesses operate. Expanding companies need to advance steadily in the face of this 'globalization' which makes being 'local' while being 'global' a necessary mandate. Through our presence in leading world markets along with the Nexia network, we at Nexdigm, act as your extension, as you leverage from business opportunities across the world.
Our team of professionals has collaborated with clients from over 45 countries including Fortune 500 companies, multinational corporations, private equity, venture capital, and family-owned enterprises, and holds the necessary expertise to lend support across sectors and geographies. While helping you navigate cumbersome compliances, regulation differences, widespread projects, and other business processes, we partner with you to allow your business to focus on what it does best and grow further.

Nexdigm – USA
The North American market has long been a focus area for Nexdigm. Through direct operations in Chicago, USA, we are readily available to clients with on-ground support and round-the-clock delivery across time zones. We are trusted advisors and partners to numerous multinational corporations operating in and from the USA. Our services to these businesses are multi-disciplinary, encompassing service lines like Business Consulting, Transaction Support, Business Process Management, Corporate Services, Tax Risk Management, and more.

Nexdigm – UAE
With our office in Dubai, Nexdigm offers comprehensive business solutions for companies operating in and from UAE. As a firm, we are geared to provide end-to-end support for organizations headquartered in the sub-continent as well as the businesses that aim at leveraging the UAE market as a part of their global expansion plans. Our extensive knowledge of tax structuring and VAT compliances allows helps us to provide sound business consultation, tax guidance, and accounting services with dedicated teams of over 1000 members so that our clients can focus on their core business.

Nexdigm – Japan
Nexdigm has worked very closely with Japanese businesses on various projects including entry strategy, market research, etc. Over the years, we have built strong relationships with leading Japanese banks, law firms, and other such institutions, making our services to Japanese businesses more holistic and increasing accessibility to other vital services.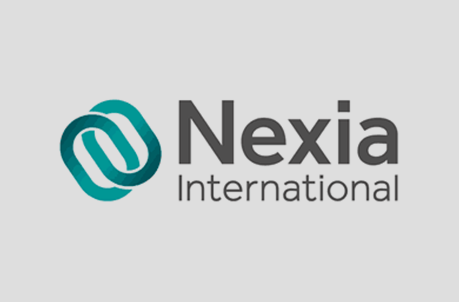 Nexia Network
Nexdigm is a grateful member of Nexia International, the ninth largest global network of independent accounting and consulting firms, providing access to comprehensive audit, accountancy, tax and advisory services to clients worldwide. Our relationship with Nexia enables us to provide quality, result-oriented business solutions to clients in over 120 countries. More information on the network can be found on nexia.com.