Supply Chain
"It's not the organizations that are competing. It's the supply chains that are competing."
- Wael Safwat, SCMAO
The supply chain is as complex, as it is important to a company. Optimally balanced supply chain practices can be a major differentiator in the industry, tackling a number of issues that arise in day-to-day business processes. These issues can be rooted in various stages of a company's operations, spanning procurement, production, and distribution or dealer distribution. Some such concerns are:
Forecasting Errors
Inventory or Stock-outs
Visibility across organization
Logistics and Delivery
Missing Enablers – Organization structure, KPIs, systems and tools.
Our Services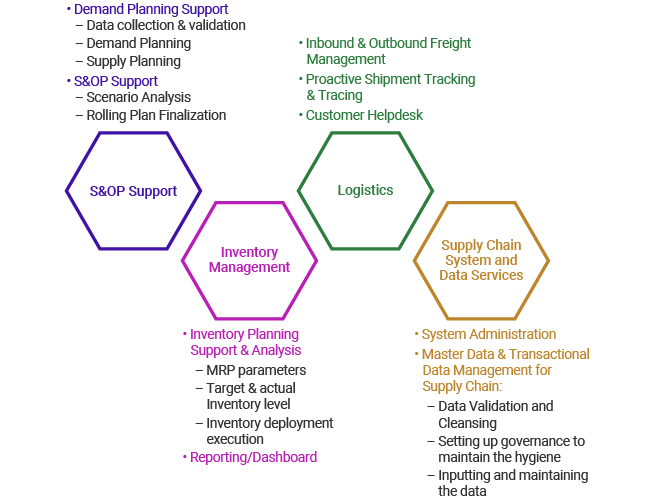 Select Credentials