Profile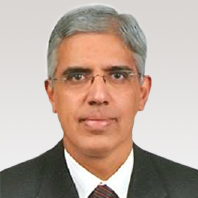 A.K. Viswanathan
Managing Director – Direct Tax and Regulatory, Transfer Pricing, Transaction Advisory Services and Technology Risk Advisory
With over three decades of experience, A.K. Viswanathan (Vis) oversees the Direct Tax and Regulatory, Transfer Pricing, Transaction Advisory Services, and Technology Risk Advisory, where his primary role is to grow the business. He works closely with Nexdigm group leaders to develop strategy, talent, succession, support corporate initiatives, and identify growth opportunities.
Vis' key ability to communicate technical issues in business language enables him to serve several renowned clients. His experience spanning a wide range of industries on diverse assignments helps him foster key relationships with clients.
Vis has multiple years of experience, including over two decades of experience at Deloitte, during which he has built and coached several high-performing teams across geographies. During his tenure at the firm, he led Risk Advisory Services for Tata Group and Cyber Security Services for the Financial Service Industry (FSI) in India and managed several key large accounts
Vis, a solutions provider, has a knack for motivating people to bring about a change in thinking, attitudes, and processes. He strongly believes in engaging with people with passion, fairness, and equity.
Vis is an Independent Director, a Life Member of the Institute of Directors, India, and a Governing Council Member of the Learning & Organization Development Roundtable. He is also associated with the Centre for Strategic Mindset (COSM). Vis is also a Certified Coach under Marshall Goldsmith Stakeholders Centered Coaching and is one of the MG India 25 coaches.
Vis is a qualified Chartered Accountant, a Certified Internal Auditor, and a Certified Public Accountant. He is also a Certified Information Systems Auditor and has qualified as a Certified Information Systems Security Professional. He holds a Bachelor's degree in Commerce from D.G. Vaishnav College (India).
In his free time, Vis enjoys playing golf, reading, and travelling.